SENTRI THE FASTEST WAY
THROUGH LONG LINES
This website is not affiliated with the Department of Homeland Security ("DHS") or the Transportation Security Administration. 
Thank you for your payment!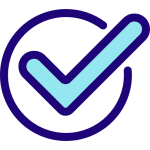 Your transaction has been completed, and a receipt for your purchase has been emailed to you. The fee will appear on your statement as TSA TRAVELER.
We will link your application to your payment and it'll be set for processing. As soon as your application is submitted for background and security checks you will receive an e-mail with details of your Trusted Traveler profile. You'll hear from us within 2 business days.
If you want to submit another application CLICK HERE.
Please do not hesitate to contact us if you have further questions.